Intensive Spanish courses
since 1964
Accommodation

Coronavirus
Dear friends,
We regret that we will not be able to start the group courses until 04.10.2021.
During these months we will be taking registrations.
Places will be limited.
If you would like private or Duo lessons during these months it is possible.
As far as accommodation is concerned, only the Studios are available.
Until further notice, no meals will be served in the canteen and all social activities are suspended.
It is important that you read the new rules for tourists arriving in the Canary Islands. Click here.
As of November 14th, 2020, all tourist booking an accommodation in the Canary Islands must present a negative PCR or antigen test prior to the arrival at the accommodation.
See you soon!
Advantages of staying at our accommodation:
making new friends
Staying in any of the residences of Gran Canaria School offers you the advantage of living with the other students of the school and sharing their company during meals and excursions.
This facilitates friendship between all of them and puts into practice the use of Spanish as a common language, as excursions, groups and gatherings to go out for dinners, meetings on the beach, car rental, hiking, etc, will be composed of students of different levels and nationalities. Thus, although you may only visit the school for 1 to 2 weeks, you will not feel lonely because you will be integrated from the first day in the group of all students living in the residence.
The Gran Canaria School's policy is not only to teach efficiently but to create a club of lovers of the Spanish language which will result that your stay will not only be profitable but will also make you feel happy during your stay with us. And we hope this will encourage you to repeat your stay with us.
Especially important is to participate at your first Sunday dinner because there you will meet other students of our residences and we will provide you some information about the school and the city.
What is included in the price?
The school offers a comfortable accommodation option at the Westerling studio flats.
The accommodation is located a short distance from the airport bus station, the school and the beach, a shopping mall and leisure centre, shops and commercial areas, bars, restaurants, supermarkets and banks.
Only students as of 18 years of age or minors accompanied by their parents or legal tutors may book a room in our accommodation.
Westerling studio flats
The building was renovated in 2020 and offers 9 studio flats. All studio flats have either two single beds or one double bed and may therefore be occupied by either one person or two travelling together. All studios have their own kitchen equipped with microwave, refrigerator, coffee maker, toaster, kettle and ceramic hob. All studios have sound-proof windows, private bathroom, satellite TV, safe and free WiFi internet access.
The Westerling studio flats are only 50 m from the beach and only 10 minutes walk from the school.
Breakfast, lunch or half board are optional and can be booked separately.
Breakfast and lunch are served on class days.
Half board = breakfast and lunch on class days, only dinner on weekends or holidays.
Note: Lunch and dinner are not served on the following dates:
April 2021: 11 - 26 (both inclusive)
June 2021: 6 - 21 (both inclusive)
Our cook prepares Canarian and Spanish dishes, but also the wishes of the students are taken into account, as well as diet, vegetarian and gluten-free menus.
On the breakfast buffet you will find water, orange juice, milk, red tea, green tea, black tea and tea of other flavours, coffee, chocolate, sugar and sweetener, yoghurt, muesli and corn-flakes, 5-seads bread, butter, peach or apricot and strawberry marmalade, honey, chocolate spread, cheese and York ham.
For lunch or dinner we serve local, Spanish or international cuisine dishes in three courses: a salad, a main course with side dish of either meat (veal, pork), fish, rice (paella or similar), pasta or chicken; and a dessert (ice cream, vanilla custard, yoghurt or fruit of the season, etc.). Water and sangria are included in the meals. Beer, wine and refreshments may be purchased.
Our cook can also prepare special dishes for vegetarians and celiacs (gluten-free).
Airport of Gran Canaria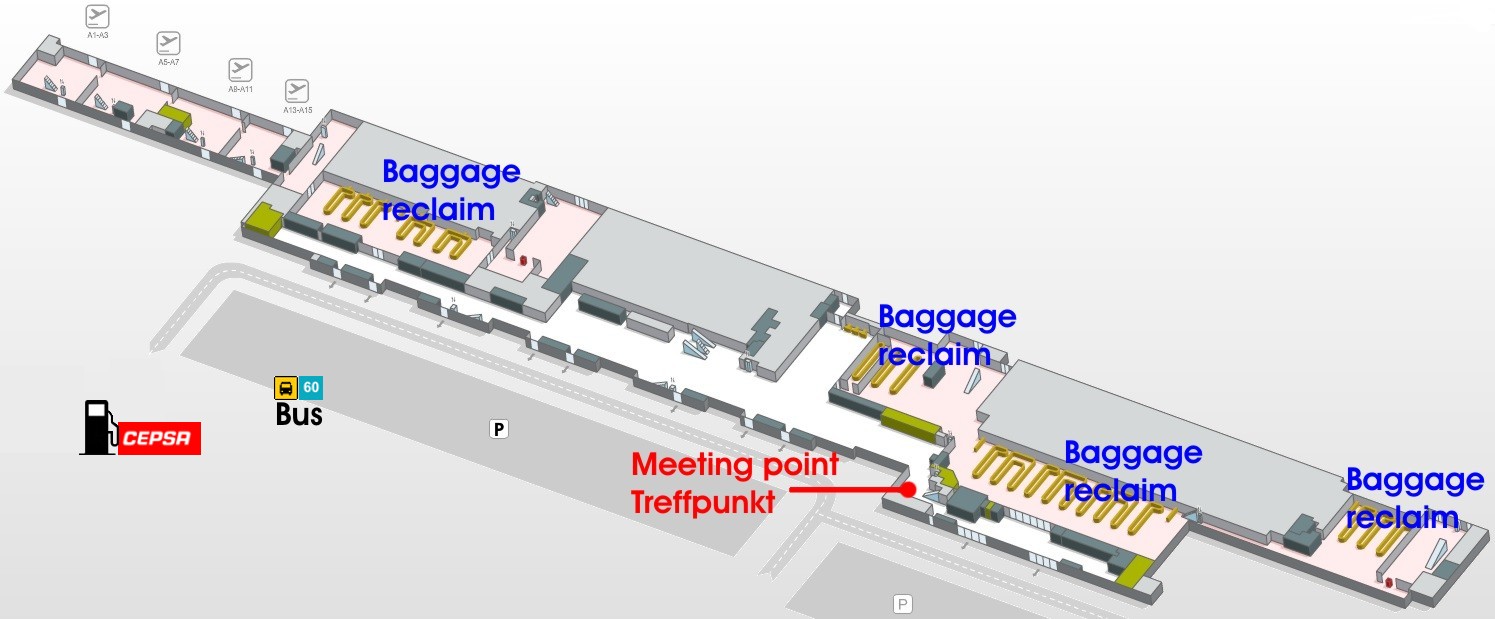 Click to enlarge
Bus to Las Palmas:
You will find the bus to Las Palmas (line 60) as you cross the parking lot in front of the arrivals terminal. Turn to the right towards the red CEPSA petrol station. The bus stop is just in front.


Buses depart to Las Palmas at H.15 minutes and H.45 minutes and cost approx. 3 Eur. Both stop at the San Telmo bus station but only the first one (departing at H.15 minutes) drives all the way to the Santa Catalina Bus Terminal. That is your final destination. If you take the San Telmo bus you can finish your trip by taxi (San Telmo bus station to the Westerling studios costs approx. 5 Eur). If you have reached the Santa Catalina Bus Terminal by bus you can walk (150 m) to the Westerling studios. See the city map below for details.
---
Taxi:
If you prefer to drive by taxi you will find these at the exit of the arrivals terminal.
A Taxi from the airport costs about 40 €.
---
Transfer service:

if you have booked our transfer service you are expected at the 'Meeting point' (se airport map). Our employee will hold a sign with your name and our logo.
---
Once you have arrived at your accommodation use the entry code for the main door that we have sent you together with your documents. In the entry hall you will find an envelope with your name containing your room keys.
Make yourself comfortable. The beach is only 30 meters further down.
On the weekend we expect all new students at 6.30 p.m. at the school to welcome them, and at 7 p.m. for dinner at our canteen located at the Plus Residence: 43 Nicolás Estévanez street.
Only a ten minute's walk separates the school from the Westerling studios. It is a nice walk along the Las Canteras beach promenade.
Prices 2021
Studio flat with kitchen
Studio flat for 1 or 2 persons

With kitchen

Net prices in Eur

1 week:

2 weeks:

3 weeks:

4 weeks:

5 weeks:

6 weeks:

7 weeks:

8 weeks:

9 weeks:

10 weeks:

11 weeks:

12 weeks:

13 weeks:

14 weeks:

15 weeks:

16 weeks:

17 weeks:

18 weeks:

19 weeks:

20 weeks:
Prices 2022
Studio flat with kitchen
Studio flat for 1 or 2 persons

With kitchen

Nett prices in Eur

1 week:

2 weeks:

3 weeks:

4 weeks:

5 weeks:

6 weeks:

7 weeks:

8 weeks:

9 weeks:

10 weeks:

11 weeks:

12 weeks:

13 weeks:

14 weeks:

15 weeks:

16 weeks:

17 weeks:

18 weeks:

19 weeks:

20 weeks:
Here you will find a map with the situation of the school and the accommodation:

Me quedé con muy buena opinión sobre la escuela en general. Las clases fueron muy divertidas y muy interesantes porque se habla y se disfruta mucho, y el método didáctico es muy eficiente. Y también es muy familiar. Me gustó mucho mucho estar aquí y regresaré en la próxima ocasión".

Alexandra Preda, Austria.
Saving tip:
Book our special offer for Course20:
Pay 3, get 4 weeks
You save 25%.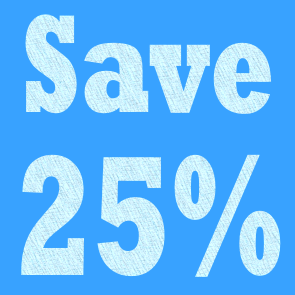 ---
Learning tip:
Consider bringing some Spanish text of interest for your private tutoring. Working with this material will make the classes more beneficial and entertaining.
---
Online Spanish course for levels A1 and A2
Included for free in the accommodation price

---
Spanish grammar explained in English

---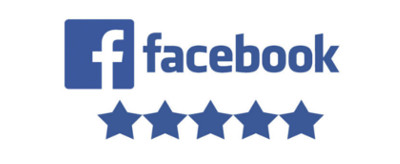 ---