Intensive Spanish courses
since 1964
The school
The school owns 3 buildings near each other, only a few meters from the beach of Las Palmas (Canteras Beach). The school occupies one of the buildings; the other buildings are the residences.
All three buildings are located just beside the beach (Playa de Las Canteras), one of the most beautiful in Spain with 3 kms. of fine golden sand and an lively promenade full of terrace-bars and restaurants.
The school building has a maximum capacity of 70 students in 7 classrooms. It is a 2-storey construction with two Canarian patios used as a lounge connecting with offices, some classrooms and the computer room for internet access. On the second floor there are more classrooms, the library and the terrace, which can be used by the students as gathering and resting area. Each classroom is equipped with video and audio devices and a slide projector.
Las Canteras Beach: the jewel in the crown
The school and its two accommodation buildings are located in the port and beach area.
The Las Canteras Beach in Las Palmas de Gran Canaria is the jewel in the city's crown. This 3.8 km long beach is one of the most beautiful and famous urban beaches in Spain, blessed with fine weather practically all year round and where sports can be played any day of the year. Off the beach is a barrier reef, a long rock formation spreading not far from its golden sand. This singular strip of volcanic rock protects the beach from the tides, and turns the bay into the best place this side of the globe to swim and practically "walk on the water" on days of low tide.
When a stroll is your choice, we recommend the long sidewalk that borders this long strip of golden sand and that contains many restaurants, bars, cafés, ice-cream shops and fresh-fish restaurants. At the other end of the beach is the surfing environment around the Alfredo Kraus Auditorium, with yet more sidewalk cafés and bars by the sea.
Not far from the beach, the school and its accommodation you will find plenty of shopping streets, banks, the airport bus terminal, cosy parks, pubs and night clubs.
The treasure of Las Palmas de Gran Canaria lies just at your feet. The school and its student accommodation are located just by its side.
The blue marks on the Google map bellow indicate our location (school and residences):

Yo no sabía hablar español antes de venir a esta escuela y mi madre también estuvo aquí.

Ragnar Ingi Ragnersson, Islandia.
Saving tip:
Book our special offer for 4 weeks Standard course + accommodation and save 25%.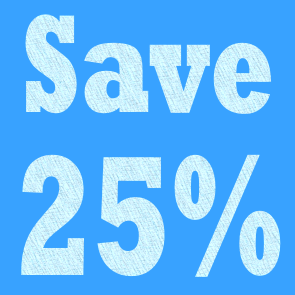 ---
Learning tip:
Always try to speak and read as much Spanish as possible during your stay in Gran Canaria.
---
Online Spanish course for levels A1 and A2
Included for free in the accommodation price

---
Spanish grammar explained in English