Intensive Spanish courses
since 1964
Private course: 1 student

Coronavirus
Dear friends,
We regret that we will not be able to start the group courses until 04.10.2021.
During these months we will be taking registrations.
Places will be limited.
If you would like private or Duo lessons during these months it is possible.
As far as accommodation is concerned, only the Studios are available.
Until further notice, no meals will be served in the canteen and all social activities are suspended.
It is important that you read the new rules for tourists arriving in the Canary Islands. Click here.
As of November 14th, 2020, all tourist booking an accommodation in the Canary Islands must present a negative PCR or antigen test prior to the arrival at the accommodation.
See you soon!
The Private course is given all year round in 6 levels:
A1, A2, B1, B2, C1, C2.
General terms and conditions
Conditions
General terms and conditions 2021

General terms and conditions 2021
This agreement is legally binding once the school has received the student's signed enrolment form, either online or in writing, and implies full acceptance of these general terms and conditions. Likewise, the agreement is legally binding if the inscription is made by telephone, once the data of the reservation have been taken and the payment (deposit or total payment) has been received.




This contract is publicly available at http://www.en.grancanariaschool.com/conditions.php




The total amount of the course (and accommodation) is calculated according to the 2021 price list, which is an integral part of this contract. This amount must be paid in advance. The student will then receive the confirmation of his/her reservation request and an invoice. If payment of the total amount is not made within two weeks from the date of sending the reservation request, it will be deemed cancelled. Payments by bank transfer must be made at no cost to the beneficiary.




A paid course/accommodation or part of it is not transferable to another person.




Minimum age to participate in a group course: 16 years. Minimum age to occupy a room in our accommodation: 18 years or minors who must be accompanied by their parents, guardians, teachers or legal representatives, who will be considered responsible for the minors and all their actions.




The school is open all year round and offers Spanish courses as a non-accredited education. Course20 (Standard course) is offered from Monday to Friday from 9.00 a.m. to 1 p.m. Classes affected by bank holidays will be made up within the same week. Classes missed by the student are not made up or refunded.




The maximum number of participants per group is 14.




From A1 to B1, a complete level lasts between 4 and 5 weeks. Levels B2 and C1 consist of two blocks of 4 to 5 weeks each. Level C1 is given in group courses only from October to the end of March, but it is available in private lessons or Duo course all year round.




A class session lasts 50 minutes. Classes are taught in Spanish.




STUDENT PLACEMENT: The distribution of the students in the different levels is the responsibility of the school and is based on strictly academic criteria. After the initial level test, interview and language needs of the student, the decision will be made to place him/her in the most appropriate level.




CHANGES OF LEVEL: A student may request a change of level, but the change will be possible only with the approval of his/her teacher and the academic coordinator. In case the teacher and the academic coordinator consider that the student's language proficiency is not sufficient to step up to the next level, he/she will be required a level entrance to test his/her production and comprehension skills.




Starting dates for beginners in the group course: the 1st Monday of the month throughout the year.




The school and the accommodation are non-smoking premises.




The accommodation is given clean and re-cleaned on the 8th or 9th day. Cleaning of the kitchen, pans and pots, dishes and cutlery is not included in the cleaning of the studios. Bed linen and towels are provided and changed with each cleaning of the room. Customers can ask for an extra cleaning with change of bed linen and towels against payment. We do the laundry (not ironing) of your personal non-delicate clothing against payment. No cooking is allowed in rooms that do not have a kitchen.




Half board is optional: breakfast and/or lunch on school days and only dinner on weekends and holidays.




The price of the course includes:
• Initial level test
• Tutoring and academic counselling
• Free internet access via WiFi
• Personalized attention and information
• Access to school library and book loan
• Discount on car rental
• Discount on surf courses





The price of the course does not include: tuition material and certifications.




Included in the accommodation price when booked for at least 7 nights: Certificate of attendance.




Students may book an accommodation in the company of someone who does not attend a course.




Accommodation payment is made for complete weeks starting on Saturday / Sunday at 12 noon. Rooms must be vacated on Saturday / Sunday before 10:00 h.




Smoking or making fire is not allowed in the school or in the accommodation. Animals are not allowed.




CANCELLATIONS: For cancellations received up to 14 days before the start of the course, the school will reimburse the full amount received for the course, accommodation and meals, except for bank charges incurred or to be incurred. If the cancellation is received later, the school refunds the amount paid less 20%. No cancellations will be admitted if submitted after 4:00 pm (GMT or CET-1) of our last working day prior to the starting date of the course or arrival at the accommodation.
Cancellations will also not be accepted and there will be no refund after occupancy of the room or after the start of the course, whether or not the student was present.
Private lessons will only be rescheduled with 24 hours' notice, otherwise they will not be made up or refunded. Teachers' waiting time is 20 minutes; after that, all classes scheduled for that day will not be made up or refunded.

For long stays in our accommodation, the student can make changes or cancellations for the following month and claim a refund as long as he/she gives notice until the 15th day of the month prior to that change or cancellation. Of all the amounts that are returned, 20% will be deducted for administrative expenses.




CERTIFICATE OF ATTENDANCE: The Certificate of Attendance can be issued at any time but only to students with at least 85% attendance. The certificate will show the number of studied hours, the objectives and the contents of the studied level. Our certificate is not an official document, according to the legislation that regulates non-accredited education.




PROTECTION OF PERSONAL DATA AND IMAGE RIGHTS: It is our obligation to respect and carry out an adequate treatment of our clients' data based on the current legislation on data protection, RGPD (EU) 2016/679 of the European Parliament and Council of 27 April 2016 and the LOPDGDD, 3/2018 of 5 December 2018. By signing and accepting this contract, the student gives his/her consent to Gran Canaria School Of Languages, S.L.U., from now on "The School", to process his/her data for the purpose of carrying out the academic, economic and administrative management necessary for the organisation and development of the training activity of "The School". In the same way, by signing this contract, the student expressly accepts that "The School" may capture his/her image in any format (photo, video) in the development of the different acts and/or activities that it carries out, and gives his/her consent so that these images may be processed and/or broadcast by "The School" or those in charge of their processing, in any format and public or private media, including those present on the Internet, with the purpose of disseminating, promoting and/or advertising the activities of "The School".

Your data will not be transferred to third parties except for those expressed in this contract and those that are mandatory and legally required by the public administration and/or authorities.

We inform you that you may exercise your right to access, rectify, delete, oppose, limit and transfer your data as provided for by law at our address, C/ Dr. Grau Bassas, 27, 35007 - Las Palmas de Gran Canaria, or at our e-mail address office@grancanariaschool.com. To prove your identity you must attach a copy of your identity card.

We also inform you that you can revoke your consent at any time by indicating it in the same way.

Your data will only be treated and stored for the time legally established for each case.






STANDARDS OF BEHAVIOUR: Students are expected to behave appropriately and respect their peers and staff at our school. Inappropriate or offensive behaviour towards others or attending school under the influence of alcohol or drugs will not be accepted.

If a student behaves improperly with a classmate, teacher or staff member, he or she will receive a verbal notice from Gran Canaria School of Languages and will be warned in writing of the consequences of his / her actions, in order to correct his / her behaviour. If this does not happen after this first warning, the expulsion process may be initiated by the school, if necessary and according to the current legality. In case of violent acts, serious disturbance or threats to the physical integrity of other persons, the expulsion will be immediate.

Gran Canaria School of Languages reserves the right to expel the student, both from the school and accommodation, in case of breach of any of the legal conditions, serious disciplinary infractions, or acts of violence towards other students, teachers or staff. Expulsion of a student implies loss of the right to financial compensation and exempts the school from any additional obligation. All costs and expenses (indemnities, fines, etc.) incurred by breach of the law will be borne by the student and if underage, their parents or legal guardians.




CLAIMS AND CONFLICT RESOLUTION: we have the necessary management procedures so that any problems that may arise during the student's stay are solved as soon as possible. In all cases, the student must report his/her complaints in writing and the school will reply verbally and also in writing, proposing reasonable options for the resolution of the complaint.

No claim or complaint made after the end of the stay will be accepted if the school if the school has not been previously notified in writing during the student's stay.

In case of not reaching a full agreement between both parties, the school offers, upon request, official complaint forms. For any dispute arising out of or in relation to this contract, the school is submitted expressly to the consumer arbitration system, through the corresponding Consumer Arbitration Board.

The Spanish law applies to all relations between the student and the school and / or between service providers with the school, and all parties will submit to the jurisdiction of the Courts and Tribunals of Las Palmas de Gran Canaria.
General terms and conditions 2022

Warning: include(2022_cond.php): failed to open stream: No such file or directory in /home/grancan/public_html/en/course1.php on line 422

Warning: include(2022_cond.php): failed to open stream: No such file or directory in /home/grancan/public_html/en/course1.php on line 422

Warning: include(): Failed opening '2022_cond.php' for inclusion (include_path='.:/opt/cpanel/ea-php56/root/usr/share/pear') in /home/grancan/public_html/en/course1.php on line 422

Subjects you can choose from
You can choose from any of these courses as the subject for your private course.
General Spanish
This course is tailored to the student's needs.
The student will study our curricular plan at his/her pace and level, emphasizing on his/her weaknesses.
SIELE, DELE or DIE preparation

The Diplomas in Spanish as a Foreign Language (DELE) are official qualifications certifying the degree of competence and mastery of Spanish, granted by Instituto Cervantes on behalf of the Ministry of Education of Spain.
Gran Canaria School of Languages prepares (but not examines) students for every level of this Diploma. During class, sample examinations are used to test the student's skills.
Español para tripulantes de cabina

Spanish on Board. Course for flight attendants/cabin crew
Intended for: Flight attendants/cabin crew
Required minimum level: A2
Length: 40 hours.
Start: any Monday.
Description: The purpose of this course is to provide the student with the basic tools to function in the professional sector of commercial aviation. The course is aimed at flight attendants who want to improve or enhance their level of Spanish through vocabulary acquisition and development of communicative functions relevant to their work environment. The course addresses issues such as check-in, boarding and exiting the aircraft, announcements, catering, onboard sales, emergencies, passenger care, stay between flights, etc, so that students can cope with ease and efficiency with Hispanic passengers.
Content:
1. Antes del vuelo
Vocabulario general: partes del avión.

Vocabulario general: vuelos y aeropuerto.

Facturación

Ser auxiliar de vuelo
2. Durante el vuelo
Anuncios

Procedimientos: embarque y desembarque

Cortesía

Pasajeros

Catering

Venta a bordo

Emergencias
3. Después del vuelo
Estancias

En el hotel

Bares y restaurantes
Español para los negocios

Español para usos profesionales: Negocios
Intended for: general, professionals, business men, students and teachers of Spanish in general interested in specialize or improve their skills in this subject.
Required minimum level: B2.
Length: 40 hours
Start: any Monday. The student may divide the 40 hours in two visits. After each visit the student may obtain a certificate indicating the studied subjects and number of hours.
Content:
Block 1
(Obligatory content)
La organización empresarial

El Plan empresarial

Relaciones comerciales

Compras y ventas

La puesta en marcha. Trámites

Se necesita personal
Block 2
(The student chooses 4 subjects)
La publicidad

La Banca

Reuniones de negocios

Estrategias

Retos y éxitos de una empresa

Comunicación telefónica
Español para los servicios de salud

Español para usos profesionales: Servicios de Salud.
Intended for: Doctors, nurses and other professionals of the health services. Students interested in the health services.
Required minimum level: B2.
Length: 40 hours
Start: any Monday. The student may divide the 40 hours in two visits. After each visit the student may obtain a certificate indicating the studied subjects and number of hours.
Content:
Block 1
(Obligatory content)
Asistencia sanitaria en España

Centro de atención primaria

Urgencias

Cirugía

Cuidados de enfermería
Block 2
(The student chooses 4 subjects)
Alergología, oftalmología, dermatología

Maternidad, pediatría

Médicos sin fronteras, enfermedades infecciosas

Oncología

Traumatología

Radiodiagnóstico
Español para los servicios turísticos
Español para usos profesionales: Servicios turísticos.
El programa del curso de ESPAÑOL: SERVICIOS TURÍSTICOS tiene como objetivo ayudar al alumno a mejorar su competencia lingüística orientada al ámbito del turismo. El conocimiento del vocabulario específico es un pilar fundamental, así como el uso de las diferentes actividades de lengua aplicadas a este sector profesional.
Destinado a: Profesionales y estudiantes en general interesados en ampliar su competencia comunicativa en español, dentro del ámbito específico del mundo del turismo (hostelería, guías turísticas, agencias de viajes).
Nivel mínimo requerido: B2.
Duración: 00 horas.
Estancia mínima: 1 semana = 10 horas.
Comienzo: cualquier lunes durante todo el año.
Contenido: Los contenidos se seleccionan en función de las necesidades específicas del alumno. Entre estos contenidos están los temas relacionados con las siguientes áreas: oferta turística, agencia de viajes, medios de transporte, alojamientos turísticos, hoteles, atención al cliente, marketing turístico, restauración; ferias, congresos y eventos.
Examen oficial: Los alumnos que lo deseen pueden realizar en el centro el examen especializado DIE Turismo.
You can now easily book your course here. Just follow these steps:
Click on the year of your choice,

On the price list, click on the price of your chosen weeks. Your selection will show in the gray field under the price list.

In the same field also indicate your dates. Click once on your starting date and click again on your ending date.

Click the 'Next' button.

Me gustaría muchísimo volver a la escuela el próximo año para mejorar mi español y también porque he encontrado personas muy amables y divertidas. ¡Muchísimas gracias!

Ilaria farioli, 26, Italia.
Saving tip:
Book our special offer for Course20:
Pay 3, get 4 weeks
You save 25%.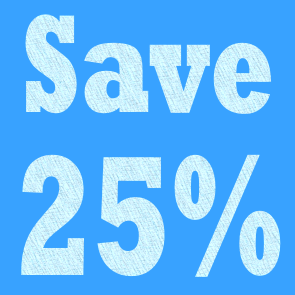 ---
Learning tip:
Never forget to do your homework. You will make better and faster progress if you repeat at home what you have learned during class.
---
Online Spanish course for levels A1 and A2
Included for free in the accommodation price

---
Spanish grammar explained in English

---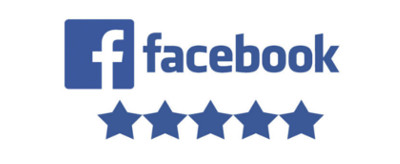 ---